About myVisionPOD
At myVisionPOD, our mission is to improve vision by removing barriers associated with getting an eyeglass prescription.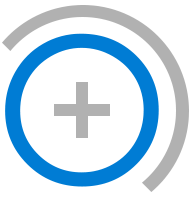 We do this with the innovative application of technology to refractive services. We are entrepreneurs, business leaders and healthcare experts. Working together with providers, optical technicians, retailers and payers, we can and will produce the highest quality, most convenient refractive services available anywhere.
myVisionPOD represents the first true integration of telehealth and vision care. Unlike other solutions, myVisionPOD has the tools to empower an eye doctor or specialist to provide the amazing, high-quality care they've always provided, but with more efficiency, more convenience and a great telemedicine experience for the patient.
We want to make things smarter, simpler, and within everyone's reach. We are myVisionPOD.
Contact us to learn more about our solutions.