Join Our Network
You've always provided amazing, high quality care to your patients.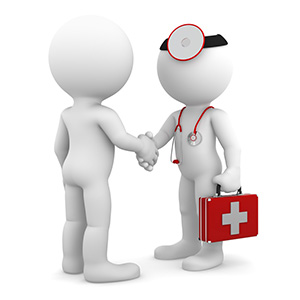 Now Seeking 2-5 Eye Doctors (MD's or OD's) licensed in NC, SC, Tenn., GA, Florida, Louisiana, Texas or Ohio
Here's how myVisionPOD helps extend your reach.
You've heard all the promises before: this or that technology will change your practice. But at myVisionPOD, we think the expert on your practice is you. That's why we designed myVisionPOD to be nothing more than an effective tool for delivering your care to new patients in new areas. It relies on telemedicine technologies to reduce overhead costs, leverages existing brick and mortar retailers and is highly convenient for your patient. It leans on securely transmitting information directly to you – the same information that you would collect at your practice. When you join the network, myVisionPOD will deposit 'refraction packages' into your online queue on the myVisionPOD portal. You'll review the patient vision history and refractive results and upload a new eyeglass prescription to their online account. You'll be compensated for the refractive service and your practice will be highlighted in the myVisionPOD referral network.
Patients are already responding. They love the incredible convenience and the ability to easily break down the barriers to purchasing eyewear. For many without vision insurance, myVisionPOD now makes high quality vision a reality. Finally, our ability to communicate directly with the patient and educate them about the importance of their eye health can create new referrals to your practice. Technology can change a lot of things, but it cannot change the care and attention that you give to each of your patients. We understand that at myVisionPOD, and we hope you'll see how our systems can help you provide your signature care to more patients in more places than ever before.
Contact us to learn more